June 2022 Investor Function Live Stream
Thank you for your recent registration for Sentinel's investor function.
Date: Wednesday 15 June 2022
Live Stream Commencement: 12:00pm (AEST – Queensland)
Anticipated Speaker Commencement: 12:05pm (AEST – Queensland)
HOUSE RULES
The chat functionality has been disabled for the YouTube platform. Please email any questions you may have during the live event to investorfunctions@sentinelpg.com.au
We will endeavor to answer all questions throughout the event, any unanswered questions will be addressed after the event has concluded.
Participants other than the speakers are muted, please ensure your device has sound enabled
This Sentinel event will run for approximately 2 hours
If you have any technical difficulties before or during the event please contact investor relations at investorrelations@sentinelpg.com.au or 07 3733 1660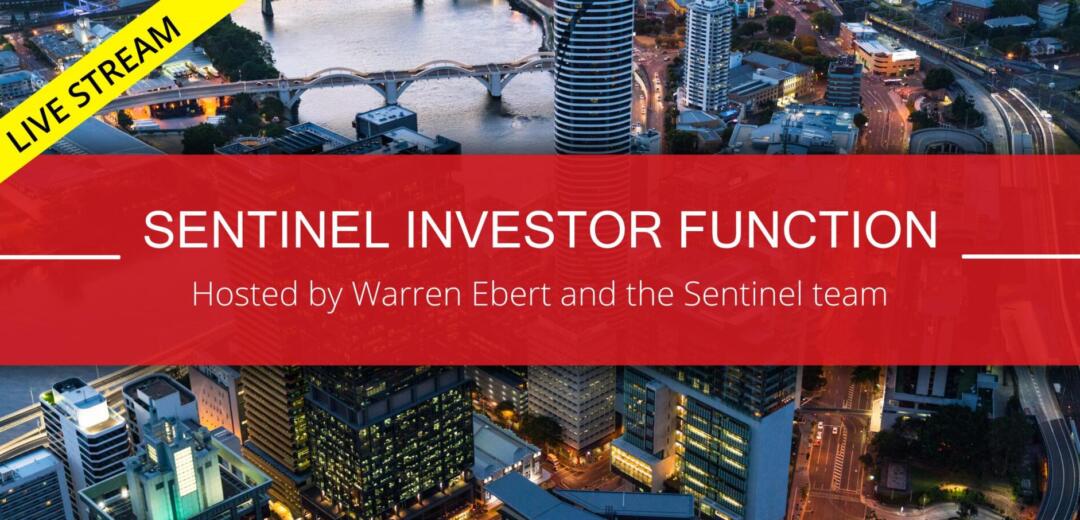 Please do not complete the below form –  you are already registered for the online investor function