Garda realises major loss on Melbourne Offices
ASX-listed Garda Property Group has sold two Burnley offices for a major loss on their June 30 valuation and an even more significant drop on asking prices when they were for sale 14 months ago.
In the Botanicca Corporate Park at 572-576 and 588 Swan Street, Buildings (or Botanicca) 7 and 9 – with 6587 square metres and 7109 sqm respectively – have been picked up by an entity of Warren Ebert's Sentinel Property Group now raising capital.
The $80 million result reflects a 7.5 per cent blended net passing yield; a third of the combined area is vacant.
If fully leased at market levels, the return rises to 9.25pc.
Dawkins Occhiuto's Andrew Dawkins and Walter Occhiuto were the agents.
The deal is conditional on a successful due diligence, capital raising and finance.
Proceeds will partially repay debt.
Garda shares closed at $1.12 on Friday, down from c$1.48 a year earlier.
Brisbane based Garda offered the Burnley offices last August seeking $120m-plus – it held Botanicca 7 for about seven years and developed Botanicca 9 after 2017.
The campaign was refreshed last quarter; still classified as "assets held for sale" in the company's most recent financial report, however, the manager warned book value at June 30 was $110.5m.
Sentinel is picking it up at 27pc discount to that – its impressive circa double digit yield for a Melbourne investment grade asset is a largely unheard of result in at least three cycles.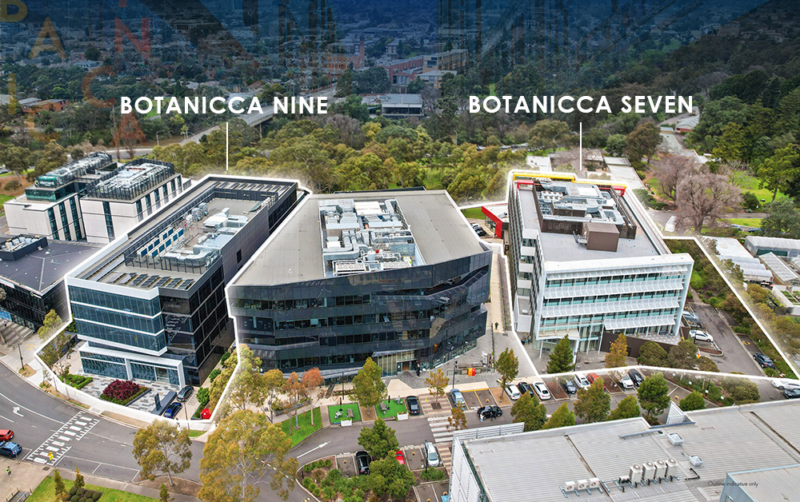 Article: Real Estate Sources, Marc Pallisco (07 October 2023)