Myer rewards long-suffering investors, shares surge 18pc
Myer shares surged more than 18 per cent to a six-year high after the department store rewarded its long-suffering shareholders with a special dividend, after posting its highest half-year net profit in almost a decade.
Chief executive John King said sales had held up in January and February, but the growth rate was slowing in a sign that higher interest rates and other cost of living pressures were starting to take effect.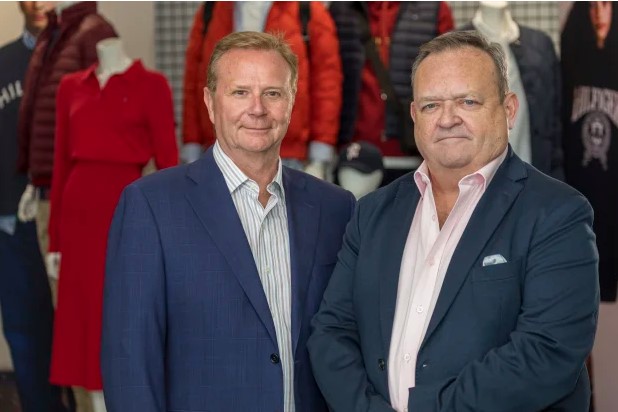 Total sales reached a record $1.88 billion, up 24.2 per cent, in the half ended January 28, Myer said on Thursday. Same-store sales rose 20 per cent in Myer CBD stores, and climbed 8 per cent in other Myer outlets.
Myer shares ended 18.32 per cent firmer at $1.13, their highest close since May 2017, after it flagged a 4¢ interim dividend and a 4¢ special dividend, up on the 1.5¢ paid a year ago. It is payable on May 11.
Mr King told The Australian Financial Review that the death of the department store was unfounded.
"You have to reinvent yourself, and I think that is what the team have done, is reinvent ourselves as a data- or digital-led retailer. And that is underpinned with a fantastic loyalty program. I think that really shows our department stores can shrink to grow in terms of space, but also use the digital barrier to enhance the business," he said.
Group online sales were $382.3 million, or 20.3 per cent of total sales, a decline of 9.8 per cent as shoppers returned to stores – but customer traffic still remains below pre-COVID levels.
Earnings before interest and tax rose to $139.6 million from $96.7 million in the 26-week period. Interim net profit jumped 101.4 per cent to $65 million – in line with its January guidance – and is the highest profit since the first half of 2014. There are no stores that are EBIT negative in the half-year period.
Mr King said the higher dividend demonstrated confidence in the business as it moved into this year, with department store sales in the first eight weeks after Christmas up 16.1 per cent despite the tightening economic conditions.
Article: Financial Review, Carrie LaFrenz (09 Mar 2023)