Sentinel's far north retail centres post strong results
---
January 16, 2023
Sentinel Property Group's focus on investing in high-performing regional retail centres in northern Australia has been paying dividends with strong showings over the festive season despite the gloomy economic outlook.

The fund manager, headed by Warren Ebert last year spent almost $700 million acquiring Casuarina Square in Darwin for $418 million and Caneland Central shopping centre in Mackay for $280 million. Sentinel also owns DFO Cairns, the only outlet centre north of Brisbane, which it purchased for $39.7 million seven years ago.
"Anyone who thinks the economy is going backwards should visit any of our shopping centres in Darwin, Mackay and Cairns, which have all performed exceptionally well over the festive season," Ebert said.
The purchase of Casuarina Square from GPT Group in March last year was the biggest acquisition for Sentinel since it was established in 2010, the largest single property transaction north of Brisbane and the biggest equity raise for an unlisted retail asset ever achieved in Australia.

Ebert said foot traffic at Casuarina Square for Boxing Day was up 8.5% on 2021, while in another key indicator of performance, the growing average spend per customer, has increased by 8.6%.

"We were delighted to have feedback from many of our retailers reporting significantly increased sales on Boxing Day and through the festive season," he said.

Ebert said customers have flocked to Caneland Central in big numbers with 5.7 million visitors to the complex near the Mackay CBD in 2022, up 1.4% on the previous year, while December foot traffic was up 4.5% with 626,000 visitors during the month.
"Food catering and homewares were strong performers with Moving Annual Total (MAT) growth for the year of 20.3% and 8.2% respectively," he said. "Average spending for the year was up 6.5%."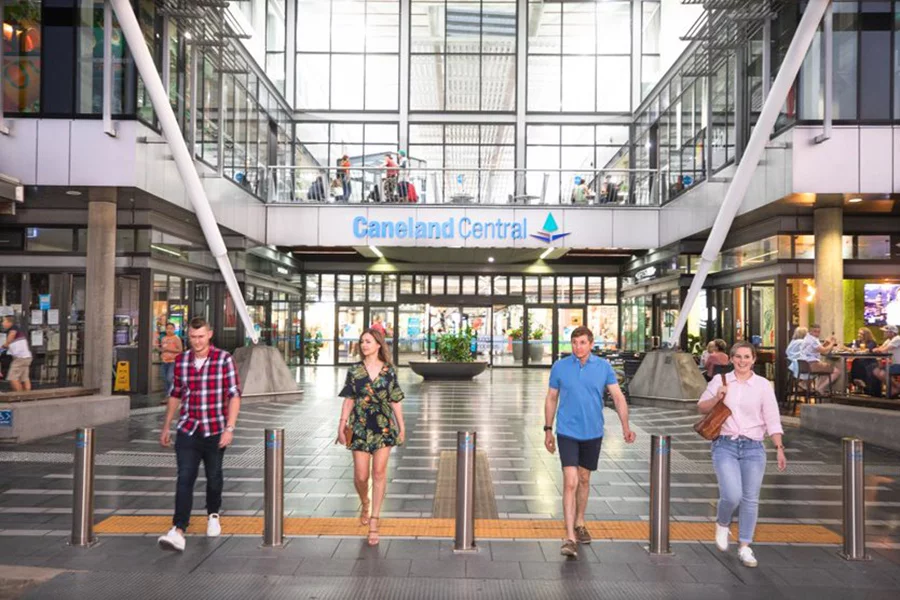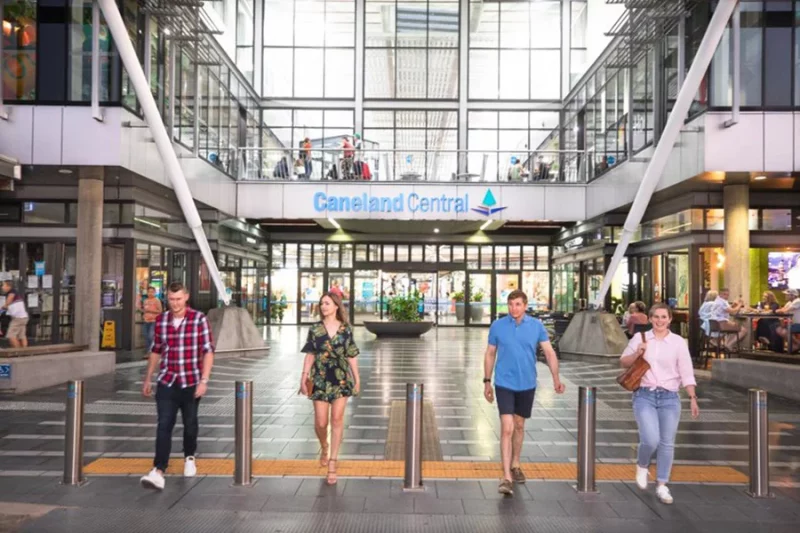 Sentinel only settled the purchase of Caneland Central last month, but it has already launched into moves to improve the centre, which is the premier shopping and lifestyle destination in the Mackay region. Planned upgrades include the installation of a roof-mounted solar system and a new moving walkway.

While it has stronger competition than the market-dominating Sentinel centres in Darwin and Mackay, foot traffic at DFO Cairns during the week leading up to Christmas and the Boxing Day sales was 35% up on the previous year. The MAT revenue increased 7.5%.

"DFO Cairns has been punching above its weight despite the COVID-19 pandemic hangover and the ensuing global economic impacts triggered by the Russian invasion of Ukraine," Ebert said.
"With sharp increases in the cost of living and interest rates rising in response to inflationary pressures, customers have continued to support DFO with many outlets offering great bargains. We were delighted to have feedback from many of our tenants reporting significantly increased revenue from the Boxing Day sales."
Ebert said regional shopping centres, particularly in Australia's hot and steamy far north, remain community focal points.

"When I travelled through Asia I would wonder why so many people were always in shopping centres and it's the same in northern Australia as people are escaping the temperatures in the mid-30s and 90% humidity," he said.

Brisbane-based Sentinel Property Group is an Australian property investment firm focused on commercial and industrial property trusts.

Shopping Centre News