NT's top 10 most powerful business people revealed for 2022
---
January 12, 2023
In what has been a year of recovery for Territory businesses post-Covid, new players have been able to force their way onto the top 10 list. Find out who made the list.
There are businesses and business people who are part of the Territory landscape and despite fresh names rising towards the top, some will never lose their relevance in the NT.
Today, we reveal the 10 most powerful businesses and business people in the Northern Territory in the lead up to the NT News' 120 Most Powerful list.
Not surprisingly, Paspaley is one of those stalwarts that continues to deliver in the NT, along with Sitzler that will continue to dominate as they win contract after contract with Defence.
But some new faces did emerge in 2022 who will be forces to be reckoned with in 2023, such as Warren Ebert who is buying up a storm in the NT.
But where will they end up on the final Most Powerful 120 list?
The series of top 10s will culminate in the countdown to the much-anticipated 120 Most Powerful.
Warren Ebert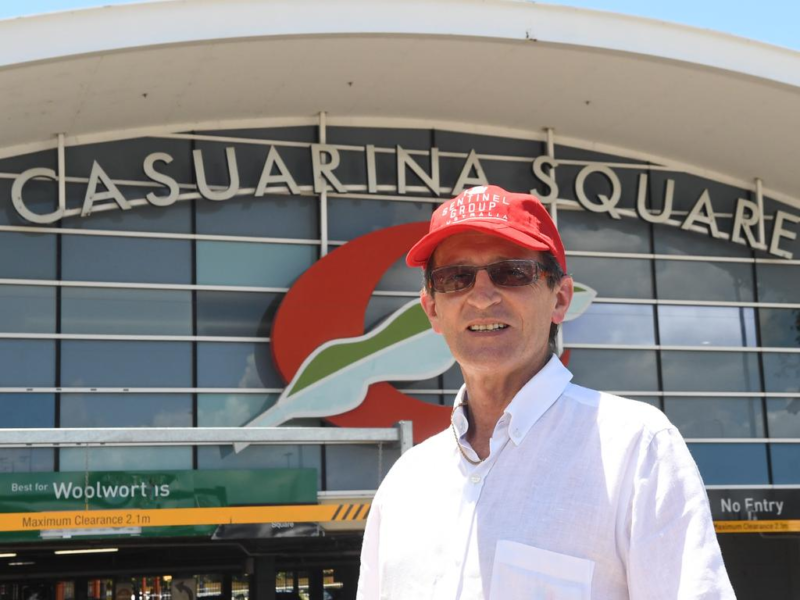 Ebert is a new entrant in a largely established list of prominent business people who have made Darwin's property landscape their own.
Managing director of Queensland-based Sentinel Property Group, Ebert made his first bold steps into the Darwin property scene in 2016 when he bought the CasCom building in Casuarina for $34m.
The following year he bought Jacana House for $60.75m and Arnhemica House in suburban Parap for $9.5m.
This was Sentinel's entree to the main course, in February finalising purchase of Casuarina Square from GPT for a whopping $418m.
Believed to be the largest non-pastoral property transfer in Territory history, Ebert has plans to transform the centre into a defacto CBD with a residential component adding to the centre's core retail function.
His first big plan is to relocate the bus transit centre further along Trower Rd to free up land to expand the centre footprint.
Ebert (pronounced with a soft 'e'), followed up Casuarina Square with the $17m purchase of the Casuarina Club and, last month, the $280m acquisition of Caneland Central shopping centre in Mackay.
Sentinel is Australia's largest commercial property owner in Northern Australia.
Camden Smith | NT News