Fund manager seals $11m 'box seat' Townsville office deal in time for NRL season reboot
---
May 16, 2020
Sentinel Property Group has secured a four-level office building directly across from the newly-opened North Queensland Stadium in its latest regional commercial property play.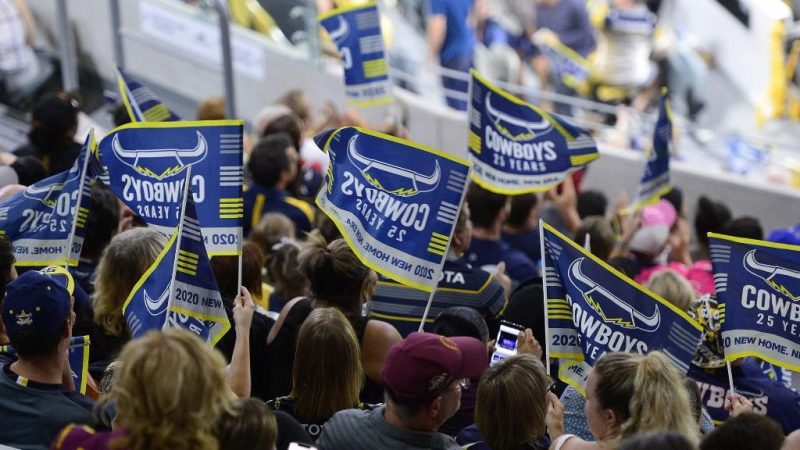 The 25,000-seat Queensland Country Bank Stadium is across the road from Sentinel Property Group's latest property acquisition in Townsville.
MAVERICK property player Warren Ebert has scored a box seat investment across the road from Townsville's new stadium just in time for the NRL season reboot.
The Brisbane fund manager's Sentinel Property Group has paid almost $11 million for a four-level office building directly opposite the newly-opened Queensland Country Bank Stadium.
It is the latest boost to the group's regional Queensland commercial property portfolio and the third office complex it has acquired in Townsville.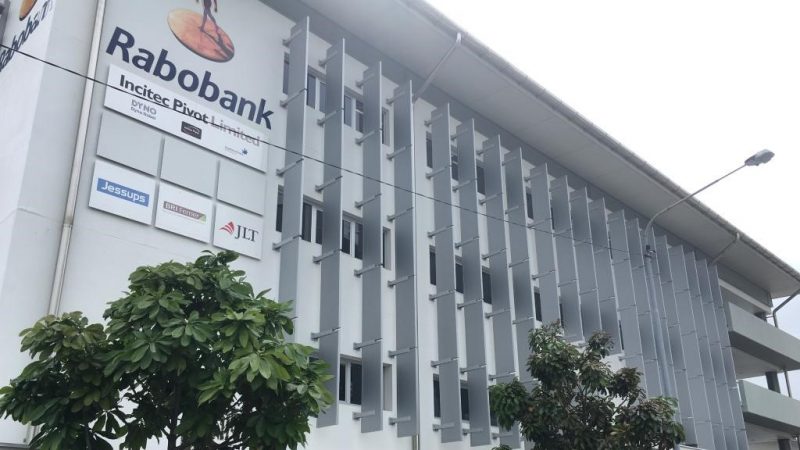 The four-level office building at 19 Stanley St, Townsville.
Mr Ebert said the new 25,000-seat stadium would be a key element in the ongoing resurgence of Townsville, which was at the epicentre of more than $22 billion worth of projects within the infrastructure, sporting, mining, defence, health and manufacturing sectors.
"The stadium looks fantastic and will provide a catalyst for urban regeneration in Townsville," he said.
"Some of the other significant benefits to the region include the Port of Townsville Expansion Project, the military training agreement between Australia and Singapore, and the RAAF Base upgrade."
Sentinel Property Group paid $10,974,545 for the office building at 19 Stanley St — neighbouring the Townsville stadium — on a passing net yield of 8.71 per cent with a weighted average lease expiry of 3.1 years.
Warren Ebert, managing director of Sentinel Property Group.
Its acquisition continues Mr Ebert's investment game strategy with a focus on well-positioned regional assets with solid fundamentals.
The property will be part of the Sentinel Regional Office Trust, which includes a portfolio of office buildings in Townsville, Cairns, Brisbane, Darwin and Newcastle
"It provides three levels of commercial accommodation with a total of eight tenancies, which benefit from direct views to Ross Creek and the North Queensland Stadium," Mr Ebert said.
"Surrounding developments include modern commercial office buildings and residential apartment buildings, with the CBD McDonald's situated directly across from the building."
Queensland Country Bank Stadium, Townsville.
The asset was acquired from a private seller in a deal negotiated by Neville Smith from Colliers International.
It features a strong tenant profile, including the Commonwealth Government, Incitec Pivot and Rabobank.
The building comprises a net lettable area of 2576sq m and adjoins a three-level parking facility with 134 parking bays.
Sentinel's other Townsville office assets include Central Plaza at 370 Flinders St and River Quays, the property known locally as the Telstra building at 3-17 Tomlins St and is the national headquarters of Adani.
Phil Bartsch, The Courier-Mail